On March 23, 2016, the day following the Brussels terror attacks, the 23-room Hôtel des Galeries received 255 cancellations, according to its GM at the time, Miguel Plantier. The independent boutique hotel is just a 17-minute train ride from the airport and located right in the center of Brussels, one of the most impacted areas following the attacks. For any small hotel, that number of cancellations can negatively affect a P&L. But Plantier says that with a bit of "gymnastics," he and his team were able to manage the crisis with minimal loss to revenue. Although he is no longer working for Hôtel des Galeries, we spoke to Plantier in June, just 10 weeks after the Brussels attacks, to see how his hotel had coped with the disaster.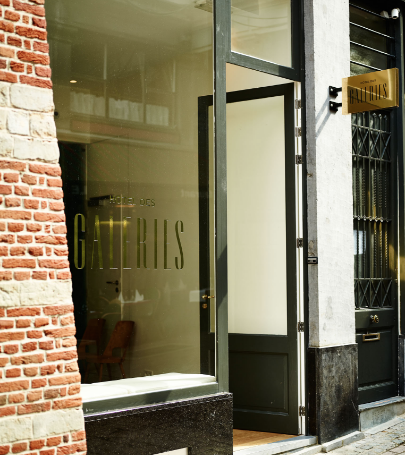 "In the aftermath, I was trying really hard not to lower the rates," said Plantier. "That was the first reaction [in Brussels] – we had a 5-star hotel near us selling at €85 a night." Plantier said that instead following the knee-jerk reaction to lower rates, he tried different strategies. "Obviously our occupancy plummeted, but we put people on vacation to minimize loss." The former GM noted that instead of dropping rates in April, the hotel offered added-value packages that included dinner or an aperitif at the bar, for example, to allow clients to get more out of their rates.
Out of the 255 cancellations, 30 percent were made by clients with strict cancellation policies. In April, the hotel still had many non-refundable reservations. "We didn't reimburse. We let the guests come back and use a credit. But we did count that as our revenue," he said. "The only people we reimbursed were those who could not travel due to closures or flight cancellations." For the others who were not reimbursed, Plantier said that he advised them to seek out their own travel insurance.
While this strategy did work well in the short term – his April 2016 ADR (Average Daily Rate) was exactly the same as the previous year, with occupancy down by 20 percent – in May, two months after the attacks, he was forced to lower rates to line up with the competition. "In May we had a lot fewer prepaid reservations in the portfolio, being two months in, and the occupancy was a lot lower than the previous year—55 percent versus 95 percent in May 2015." Plantier said that despite being forced to lower rates at a point, "the lowest we went was a 40 percent reduction for a very specific set of dates that were low occupancy."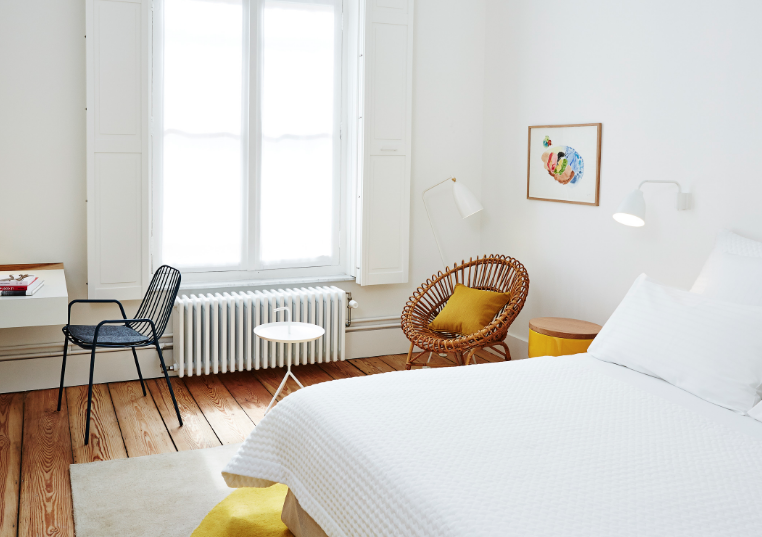 Room of Hotel Des Galeries, Brussels
To mitigate losses in the longer term, Plantier says that the hotel also had to change its marketing strategy. "We are a small hotel, so we have a niche representation," he explained. "But we've had a shift in guests. It used to be U.S., and now it's U.K. and France." He noted that while the hotel had always marketed to France and therefore had a good base of French guests to draw from, it has now increased its marketing efforts there and started to work with different OTAs that target both France and the U.K.
"For the U.S., we kind of stopped our efforts to get them back," he said, citing the fact that Delta airlines cancelled one of its direct flights to Brussels (from Atlanta) indefinitely following the attacks. "There was also a travel advisory in place from the U.S. government not to travel to Brussels. It was a mild alert, but that, combined with the entire media frenzy, meant there was a lack of confidence."
In early June, when we spoke to Plantier, he remained cautiously optimistic regarding the crisis and his strategy to overcome it. "We have cut costs and tried to make our personnel a lot more flexible, and at the bottom line we didn't lose too much. But it does demand a bit of gymnastics in terms of resources, and you have to manage it on a daily basis."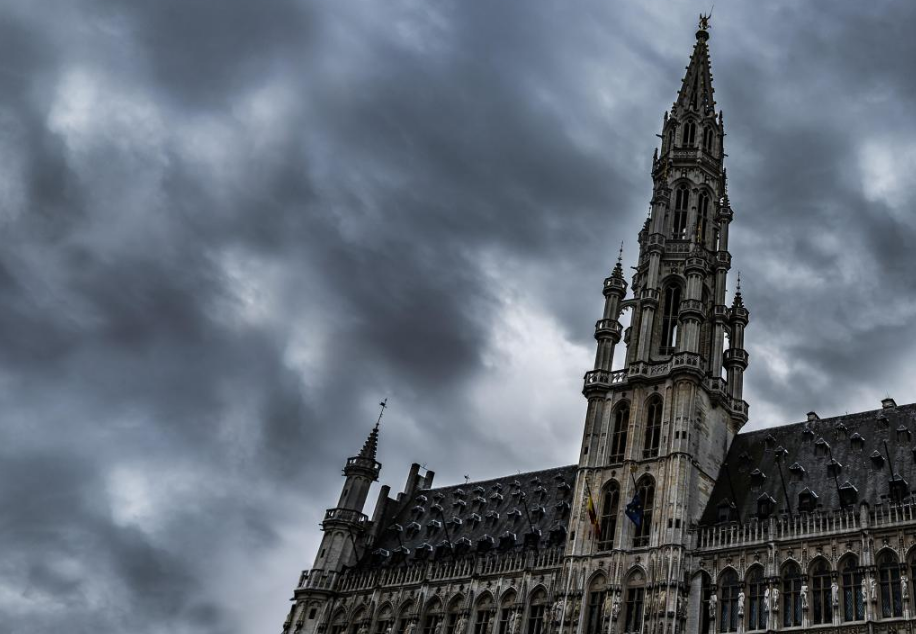 Brussels' City Hall
He says that one of the biggest challenges in Brussels following the attacks was that the government was not able to reassure the guests. He chalks this up to Belgium being a very "fragmented" country. "You have different governments running at once, different languages," he explained. "It makes it less centralized in terms of the message. They don't have a lot of practice talking to the press, and so they let the press kind of take over and make assumptions." Plantier feels that in places that have suffered previous terrorism attacks such as Paris, New York, and London, the governments did a much better job of reassuring the public. "That is one of the reasons I remain skeptical about how long it is going to take [to recover]."
Jan Freitag, SVP of Lodging Insights at STR, a global benchmarking and research firm providing data on the hotel industry, says that much of a destination's ability to recover from a terrorist attack in terms of tourism lies in marketing. "The city and region can combine their marketing efforts to make people know that the area is safe," he says, adding that hotels should also send a message to their guests by "reaching out and saying 'we are safe, and we're open for business,' which creates a positive perspective for the brand."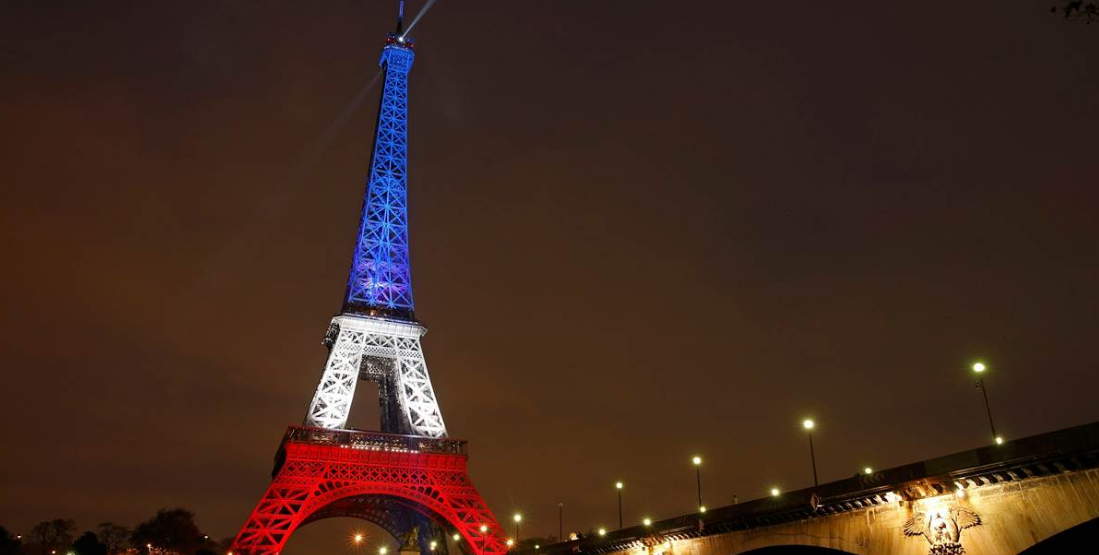 Eiffel Tower illuminated with the French colors after terrorist attacks
According to Freitag, Brussels was not as impacted in terms of hotel occupancy as Paris was during the previous year, where two major terror attacks happened between January and November 2015. He describes what he calls a "chilling effect" that happened in Paris after the attacks, in both leisure and business travel. "Paris got hit pretty hard," he says. "But even the next night in the surrounding areas, almost in defiance, people were going out on the town." When the media can capture this kind of positive activity, it works in a region's favor in terms of tourism.
Frietag notes that in countries that are generally viewed as safe, a rebound in hotel occupancy and in tourism is quick following an isolated incident. Perception is everything. "If tourists think systematically that the area is safe, there is less of a long term impact," he says, noting that after the October 2015 attack on a Russian aircraft flying out of Egypt, "suddenly people felt that the airport security [in that region] wasn't good, so we saw more of an impact. Russians [were] avoiding the region altogether." He compares this with Paris, which he says has a better security
infrastructure. "People generally think of it as a safe place, and I don't think those events will change their perception."
What is Freitag's advice to hotels hit with a drop in occupancy following a terror attack? "I understand it's not easy," he says. "But with the exception of luxury hotels, the rebound in ADR takes a lot longer than you think. It takes twice as long to recover the room rate you are dropping. If you know it's going to take longer, be careful how much you cut."
While it may be up to the government and the destination to do most of the disaster recovery and subsequent marketing campaign to recapture tourists, individual hotels have also enhanced their security procedures in the wake of recent events. Jérôme Résibeau, Director of Security for The Peninsula Paris, says that since the 2015 attacks, the hotel has a markedly higher level of security.
The Peninsula Paris
Although Résibeau, a former Head of Security for both the Bibliothèque Nationale de France and Disneyland Resort Paris and the current President of the ADSH (Association of French Security Directors), was not yet working for the hotel at the time of the Charlie Hebdo attacks in January 2015, he says that the hotel had already taken measures to increase security in response to the first attack when he arrived in March. "The first thing that we have changed is to teach the entire hotel team how to react in specific cases," he says. "We had to improve our training for both the security staff and the general staff—how to react, how to detect, what kinds of prevention steps we can take. We had to readapt our way of thinking."
Hotels traditionally want their security teams to be "invisible" – proactive versus reactive – but Résibeau says that following the attacks the hotel took visible actions as well, which works to reassure guests. For example, the Peninsula Paris security team asks guests to open their bags and coats upon entering the hotel, and those that refuse can be turned away. "Right now this is a random process, but all of our entries – public or staff – are guarded," he says. He adds that, following the attacks, the Peninsula's team of 34 security staff received special training on detecting suspicious behavior—noticing someone wearing a winter coat in summer, for example, or a biker passing by two or three times in front of the hotel in a short period of time.
"Less visibly, we have also reinforced our access procedures for the staff, reinforced our electric locks, and added new systems," he says. When asked if his team would go as far as conducting background checks on incoming guests, he says, "No, because background checks are against the law in France, and the Peninula respects this law." Since the attacks, however, the hotel communicates on a daily basis with the French National Police, the military, or a specific unit of the French defense department.
Certainly the rise in terror attacks that affect international tourists has forced hotels to address any potential weaknesses in their existing security procedures. The same goes for revenue strategies when faced with a potential swing in occupancy. Jan Freitag says that "Unfortunately we live in times when terrorism attacks are something that happens, so therefore hotels need disaster recovery plans and PR plans—and tourist destinations do as well."