Whether it's the laundry department, the banquet staff, the entire housekeeping operation, or even the revenue management team of a hotel, the outsourcing of hotel operations is a trend that is here to stay. Although the hoteliers we interviewed agreed that the motivation to outsource is mostly financial, they also noted the added benefit of allowing professionals to come in and "do what they do best" in order to improve the quality of certain hotel operations and, therefore, of the overall guest experience.
Martin Duchateau, General Manager of Made in Louise, a 48-room boutique hotel in Brussels, currently outsources the cleaning of his hotel's linen, and feels that it is the most cost-efficient choice for his hotel. Why? "The flux of occupancy is a factor," he says. "When you outsource, you pay per room, and so you can really reduce your costs. Also labor is very expensive, and you don't have to deal with sick days, holidays, etc.—everything that is associated with a department's payroll." He then added, "But if you look at other departments—revenue, marketing—you want to go to work with someone who is an expert, who can bring added value to your company." Volkan Pakis, Director of Housekeeping and Engineering at the 415-room Sofitel Chicago Water Tower, seems to echo this statement. Asked about the overall benefits of outsourcing, he says, "Outside contractors bring expertise in their field. They are specialized in what they do and can therefore decrease the chance of damaging any products or materials. The management of an in-house laundry department definitely needs expertise and employees must know what they are doing or the costs can be out of hand."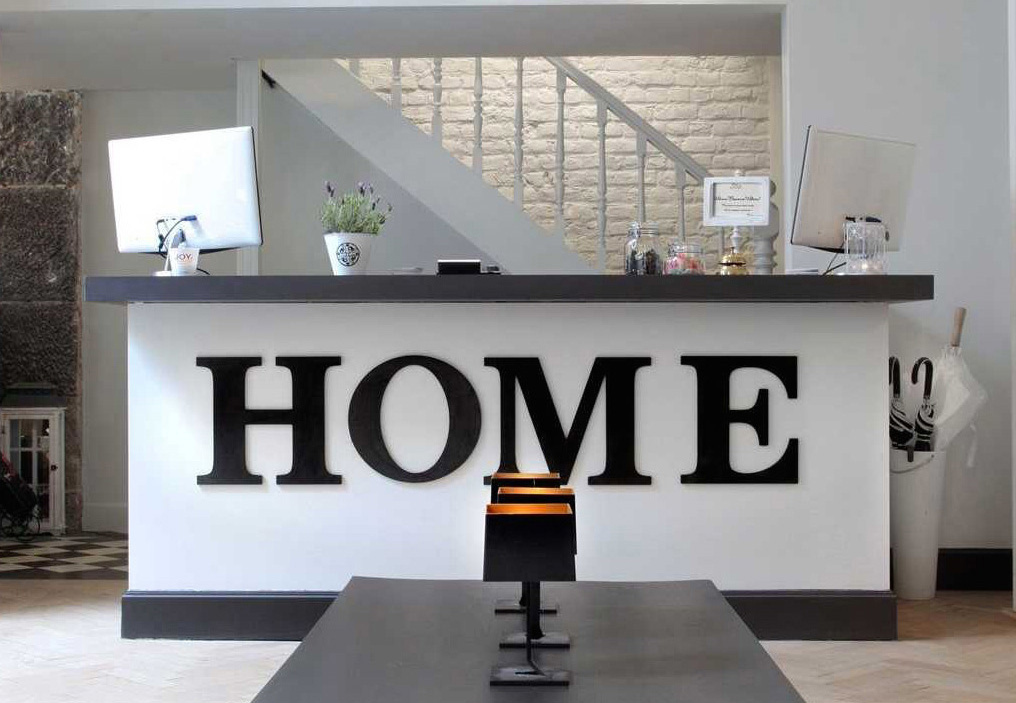 The lobby Made in Louise, a 48-room boutique property in Brussels
While hotel departments such as laundry service, housekeeping, and food and beverage have costs directly correlated to occupancy, departments like revenue management and marketing do not. Outsourcing those departments, while less common, has the benefit of dealing with a fixed cost. Duchateau notes, "If you outsource revenue management or marketing, it's based on the budget—a percentage of your revenue generated. If you achieve results that are set prior to a contract being in place, you give them (the contractor) a percentage. So it's not really more expensive in that regard." Same goes for marketing: "For social media —twitter, Facebook, foursquare—we were paying a fixed amount per month."
Emerging properties and new constructions seem to be more apt to outsource than more established properties, as doing so can help to control costs during the months following an opening, given the uncertainty of future occupancy. Maud Dick, General Manager of the recently opened Fraser Suites in Geneva, which provides luxury studio residences to both business and leisure guests, is currently outsourcing the property's breakfast service as well as its laundry service and some of its housekeeping operation. "This model provides me with flexibility during the opening, since we do not have a lot of visibility on the activity in the coming months," says Dick. "The disadvantage is that it is costly and you have to train the people, and you don't have the same workers from one week to another. It is less expensive in the short term, but if the occupancy rate is good and we know that every month we will sell 1,000 room nights, it will be a good idea to have more in-house contracts and just a few outsourced positions in those departments." Pakis notes, "In the past, hotel constructions always included a laundry facility in the hotel. With newer constructions and with hotel openings, people avoid establishing a laundry department and wasting that space. They choose instead to outsource the laundry and use that space for an additional revenue stream."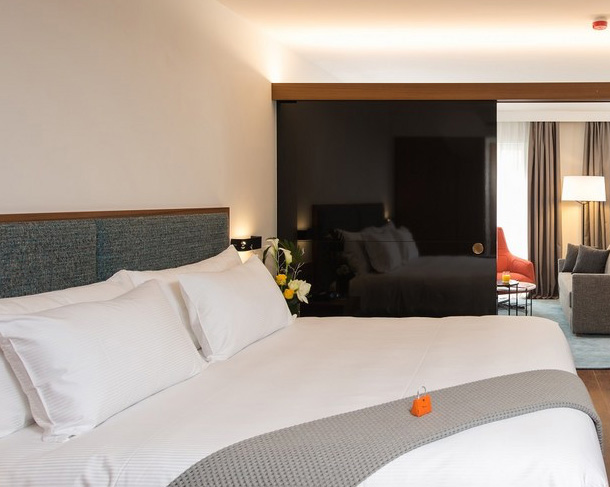 Fraser Suites in Geneva
As Dick indicates, the model of outsourcing, although it is primarily used as a cost-cutting measure, can quickly become expensive with higher occupancy. However, that doesn't mean it should be ruled out as a practice, even in high performing hotels. Duchateau notes: "If you do a very good year with a very good occupancy, it might be more expensive to outsource." But if occupancy goes down unexpectedly, as it did for Made by Louise in November 2015 following the attacks in Paris, outsourcing "can be helpful" as it mitigates risk. And the decreased risk is worth the additional cost for some properties that are smaller and perhaps lighter on management. "You gain a lot of time. The model used for outsourcing a housekeeping department, for example, does not really help you save money," says Duchateau. "It helps you save time and energy. Less problems."
Other, non-financial challenges associated with outsourcing are also worth considering. Although many outsourced positions in a hotel are those that involve little guest contact, this is less and less the case, with breakfast service teams and entire housekeeping departments being staffed by external vendors. "First of all, you can dilute the hotel culture and philosophy," notes Duchateau. "It's outside people. In terms of training, you can feel that it's two different teams, two different bosses. The second problem could be the quality. You can't control the service as the staff is not as motivated as your own team." Adds Pakis, "One challenge is that if you have an overnight operation outsourced, since there is less management staff on duty at those hours, quality checks may become a problem."
Dick, too, recognizes these challenges with regard to her outsourced employees, but says that the key to overcoming the challenges lies in training. "The employees that are outsourced are working in different places. Each hotel has its own procedures and standards, and this can challenge the employee that works in, say, a budget hotel in the morning and a luxury property in the evening," she says. "The employee needs to feel like they are part of the hotel staff, and we have to be careful that they are part of the whole team. We give them a warm welcome, make sure they know that they have access to the tea and coffee areas, give them training on dealing with emergencies, educated them on who's who in the company and talk to them about the brand culture."
One question that arises, especially in highly saturated markets, concerns the risk of competing properties using the same external vendors. Does it hurt a hotel to use the same housekeepers as its direct competitor, for example? Pakis says no, that in the case of housekeeping, "I even think they can bring good experiences from other properties." However, Duchateau explains that with regard to marketing, which his hotel outsourced for a short time, "It worked well for a couple of months but then nothing. You lose this customized stuff, conveying the essence of the hotel. The effect was diluted by the fact that you outsourced the work." He goes on to explain that there were a few other hotels in his market working with the same vendor, and they were making very similar posts. "Now we do it in house again."
So what factors need to be considered in order for outsourcing to be successful in a hotel's operation? Both Pakis and Dick cite the supplier market as the most important factor. Says Dick, "I met with different suppliers and some of them were not specialized in the hotel industry. The supplier must understand the industry and how a hotel works. In Geneva, guest expectations are very high. If the supplier does not understand that, it will be complicated. They need to be a partner, not just a supplier. They need to meet with us, be proactive, make changes." Adds Pakis, "I meet with several companies and see what their offering is. I like them to show what they can do for a week and then decide."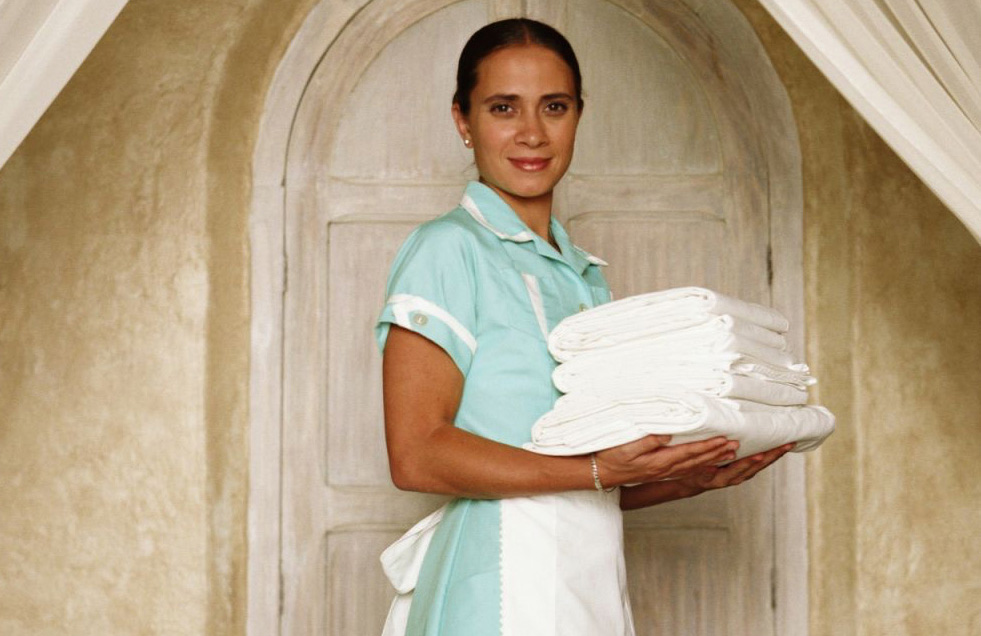 Hotel managers are notoriously overstretched, so the appeal of letting someone else handle a few of their myriad daily tasks is understandable, especially if the outsourcing leads to cost savings and staffing flexibility, which currently seems to be the most prominent motivating factor for the practice. But as new, less traditional outsourcing practices take hold in the industry, e.g. revenue management and marketing, that could change, with benefits becoming less tangible (online presence, brand strength) but just as fruitful.