Imagine being born into the world as a sheep farmer and leaving it as the ultimate symbol of luxury, wealth and glamour. Chances are slim that this could happen even in today's modern, globalized world, but in Europe during the 19th century, it was all but unheard of. And yet, César Ritz, born in 1850 into a distinctively non-ritzy, mountain farming family in Switzerland, the youngest of 13 children, did precisely that. In fact, César Ritz transformed luxury hospitality to such a degree that his last name now has its very own entry in the dictionary, defined as "ostentatious luxury and glamour."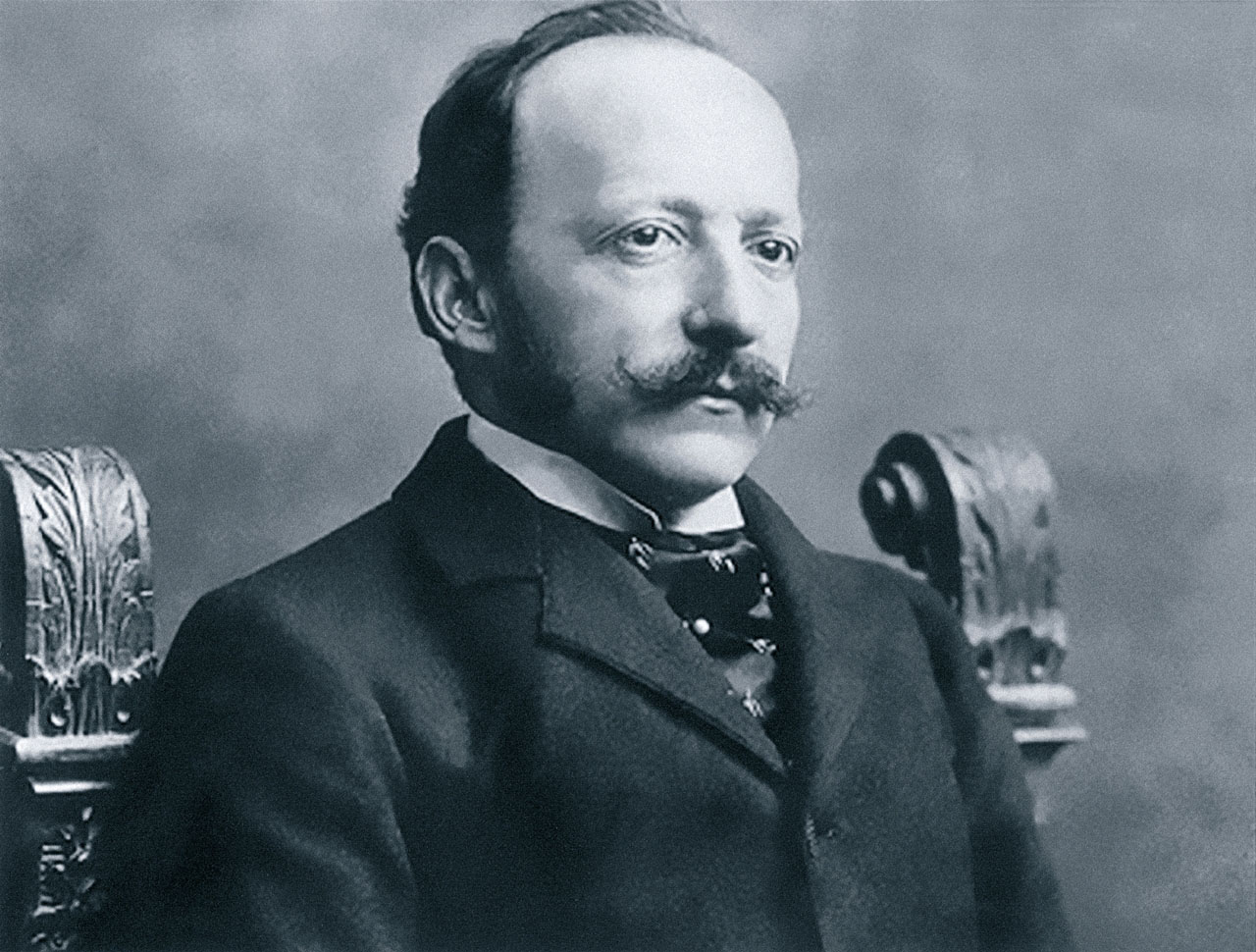 So exactly how did the name Ritz make its mark so emphatically on the world? Although César Ritz was a career hotelier involved in countless ventures around Europe—he was once named "hotelier of kings and the king of hoteliers" by the Prince of Wales—it was the hotels he eventually opened bearing his own name that made the world take permanent notice. Before his untimely death in 1918, four Ritz properties had been opened in Europe, starting with the Ritz Paris in 1898, followed by The Ritz London in 1906, the Hotel Ritz, Madrid in 1910 and the Hotel Ritz, Budapest in 1913 (now closed). Other locations for hotels bearing the Ritz name were in the works at various times before and after his death, including plans for a property in Cairo and one in Barcelona, which indeed opened in 1919 (no longer a Ritz today, it is called El Palace Barcelona). But the only Ritz hotels that César Ritz personally managed were in Paris and London, his health having deteriorated rapidly after the opening of the latter. The properties in Paris, London and Madrid remain open today. Each is privately owned, and they alone retain the right to call themselves "The Ritz" (although the Madrid property is now managed by Mandarin Oriental). It is important to point out that those three properties remain independent from the American luxury hotel brand Ritz-Carlton. Although César Ritz was not involved in the management or ownership of Ritz-Carlton, he was directly responsible for its creation. The first Ritz-Carlton property opened in 1907 in New York City after its owners came to Paris and London to meet with Ritz and study his hotels. Before falling ill, Ritz had essentially planned to lease out his name to North American hotel companies, his style of service having made such an impression on American travelers that his name had become a commodity in the world of luxury hospitality.
How does a name become a commodity? Let's start from the beginning. Ritz started his career in hospitality as a waiter's apprentice at the Hotel Couronne et Poste, a job from which he was eventually fired, the hotel's owner telling him he didn't have what it took to become a true hotelier. But the determined Ritz saw things differently. He left Switzerland for Paris in 1867 and worked his way up from waiter to maître d'hôtel to manager at various restaurants and hotels across Europe, in cities like Vienna, Nice, Locarno, San Remo, Trouville, Monte Carlo, Rome and Lucerne to name a few, eventually opening his own hotels in locations like Baden Baden, Cannes and Frankfurt. One famous Ritz story has him working as the restaurant manager of the Rigi Kulm hotel in the Swiss Alps in the mid-1870s, where he was faced with serving lunch to 40 wealthy Americans who were set to arrive during a heating outage on an unexpectedly frigid, late September day. To warm the room, he directed the staff to remove the palm trees from their copper vases, which he used as cauldrons, filling them with oil and lighting their surfaces on fire. He also heated bricks in the fire, which he then wrapped in flannel and gave to guests to warm their feet as they ate. By the end of the lunch the guests were talking amongst themselves about the amazing manager.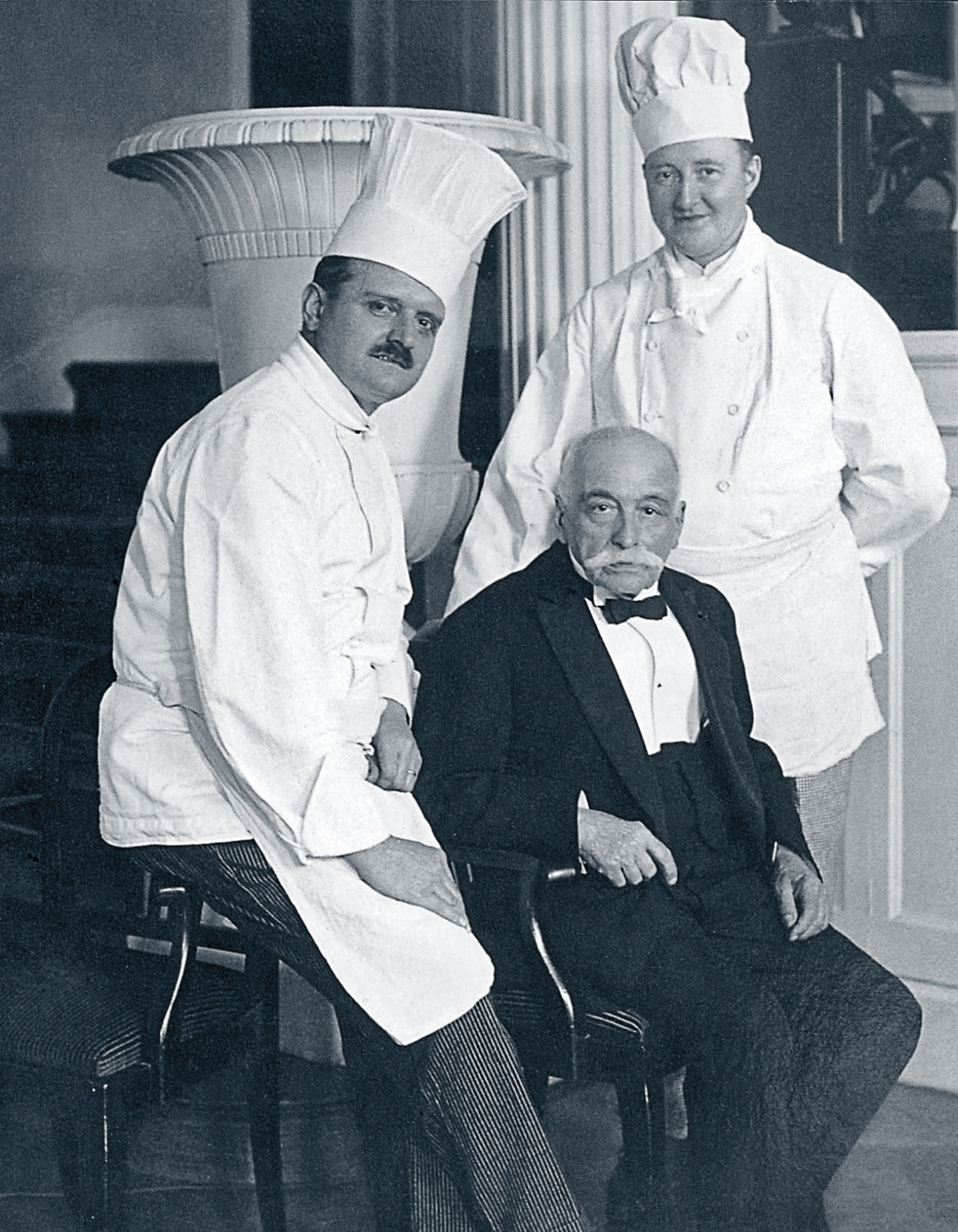 His reputation now preceding him, Ritz continued to travel where his sought-after hospitality skills were needed most, essentially following the ebb and flow of hotel "seasons" and the European and American aristocracy as they moved from one in-demand locale to another. In her biography of her husband, "César Ritz: Host to the World," Marie Louise Ritz writes of this time period, "César Ritz's years of wandering in the wake of a migratory society had begun." Soon after the feat of hospitality that he pulled off in Rigi Kulm, Ritz met Colonel Pfyffer d'Altishofen, the architect of the Grand Hotel National in Lucerne, which at the time was one of the most luxurious and elegant addresses in Europe. A few years later, after following Ritz's roving career from afar, Pfyffer convinced the hotelier to come to Lucerne as the General Manager of the Grand Hôtel National, where he remained during summer seasons for the next decade. With Colonel Pfyffer's recommendation, Ritz also became the General Manager of the Grand Hôtel in Monte Carlo during the winter seasons, and it was there that he hired French chef Auguste Escoffier. The two would remain inseparable business partners for decades to follow, and an Escoffier quote is still featured prominently on the modern-day Ritz Paris's website: "Good cuisine is the basis of true happiness."
Although César Ritz can be credited with many innovations in hospitality during the 19th and 20th centuries, it is perhaps his attention to hygiene that should earn him the most modern praise. While running the Hôtel Victoria in San Remo, where many clients came to "take cures" in the mountain air for tuberculosis, Ritz began insisting on more stringent sanitary practices, and he supervised the cleaning of the rooms intensely. It was there that, after considering the heavy draperies and plush fabrics that decorated luxury hotels of the day, he decided that all the fabrics in a hotel should be washable, a signature detail in Ritz properties to come. He began using washable muslins and lightweight silks that didn't collect dust, and he forwent "germ-collecting" wallpapers for painted walls. By 1893, in Rome, Ritz's Grand Hôtel would be the first in the world to have a private bathroom in every room, reducing further the risk of contagious infection. (Later the Paris Ritz would be the first hotel in the world to have ensuite bathrooms, telephones and electricity in every room). His wife writes of his obsession with hygiene, "I may be accused of being a silly woman who in her devotion to her husband's memory makes exaggerated statements when I say that Ritz was one of the greatest civilizing influences of his time as regards this point of hygiene and sanitation…and…the last word in hygiene was first pronounced by the luxury hotels—of which Ritz's were the first in point of time."
Other firsts include the use of indirect lighting in hotel dining and public areas. Apparently obsessed with both avoiding glare in electric lighting as well as using it to properly accentuate ladies' complexions, jewels and wardrobes, Ritz worked tirelessly to perfect the lighting at his Paris address before its opening. His wife writes, "Ritz wanted the ladies who dined in his restaurants to feel at ease, and he knew they would only feel so when they knew they were looking their best." She adds that it was she herself who sat patiently for hours while Ritz tried out lighting with various colored shades, eventually settling on a "delicate apricot pink" as the most "becoming." The peach-color linens are a Ritz Paris staple still today. They can be purchased on the Ritz online boutique, and they even get their own Instagram posts: "Signature peach-colored bath linen to flatter any complexion #thelegendcontinues #CesarRitzHeritage." But it was Ritz's stop-at-nothing drive and his unique management style that he is most well known for in the world of luxury hospitality today. He was the first to say "Le client n'a jamais tort", (the customer is never wrong) which has today become "the customer is always right"—the tried and true mantra of every employee in luxury hospitality, from the bellman to the general manager. (His stop-at-nothing drive and relentless perfectionism could also be blamed for his eventual mental decline—he suffered from extreme fatigue, depression and memory loss as early as his early fifties, according to his wife. Marie Louise Ritz writes that it was the cancellation of the King's coronation in London in 1902—and therefore the cancellation of much hotel business at the Carlton Hotel—that triggered her husband's first complete nervous breakdown.)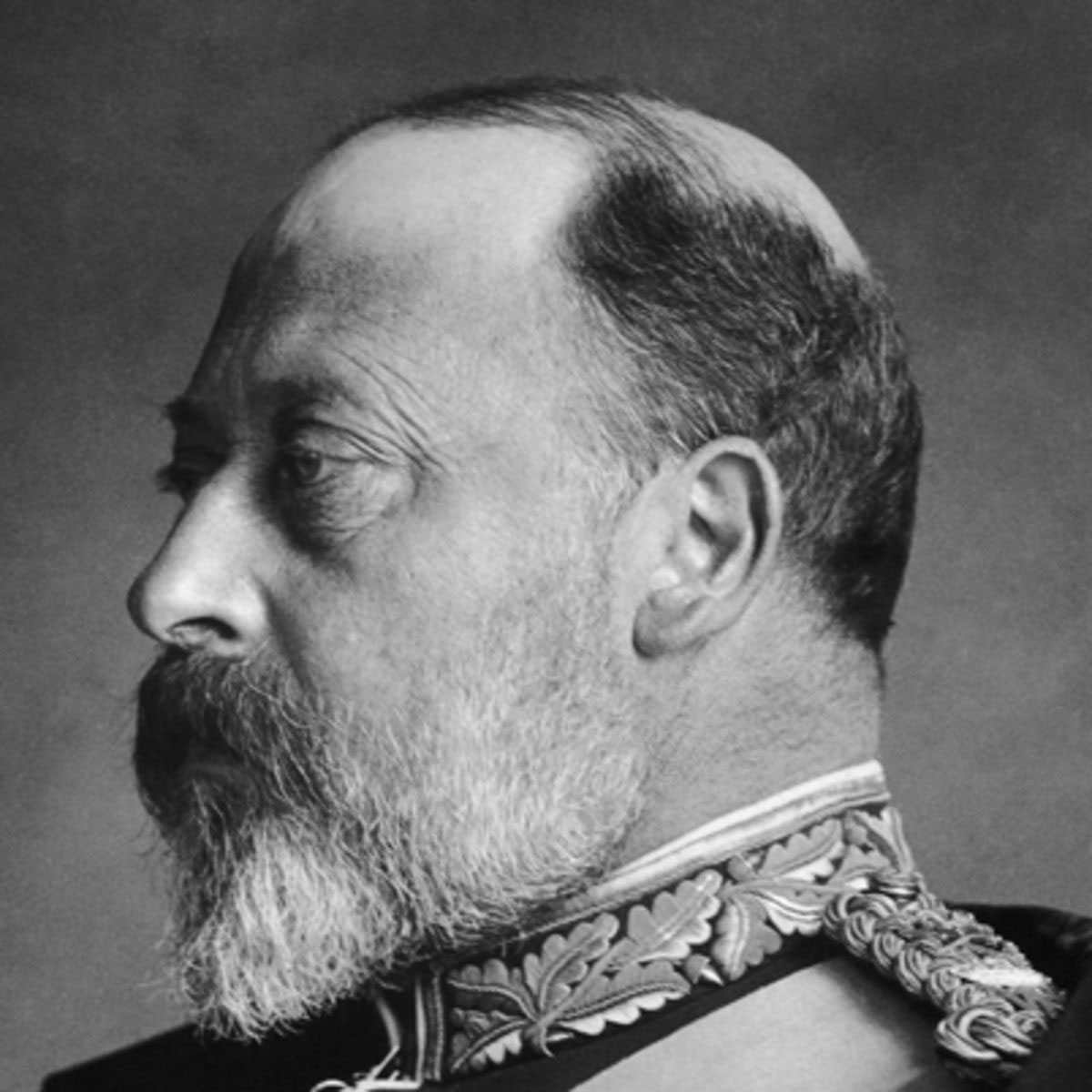 Ritz eventually landed at the Savoy in London as manager for its grand reopening in 1890, bringing Escoffier with him. The team would stay on for the next seven years, changing the scene of hospitality and dining as London knew it. With the help of Escoffier's legendary French cuisine, Ritz made dining out popular at a time when staying in was de rigueur in London high society. Indeed, he and Escoffier were truly the first to make hotel dining an experience. Under Ritz, the Savoy's restaurant became a see-and-be-seen arena for London's elite, with regular diners like Lady de Grey and the Prince of Wales, later to become King Edward VII of England. The Prince was said to be such a loyal follower of the hotelier that when Ritz left the Savoy, he proclaimed, "Where Ritz goes, I go." Ritz also helped change the English laws concerning restaurant hours and Sunday dining, and the Savoy was one of the first places where women were seen taking tea and supper out on the town. Marie Louise Ritz writes of the time, "It was discovered that the ladies—bless them—had palates after all! It was merely that for the first time in hundreds of years many women were able to taste first-class cooking."
In 1896, while still employed by the Savoy, Ritz and Escoffier founded the Ritz Hotel Development Company and opened the first official Ritz Hotel in Paris in 1898 in a relatively small building on the historic Place Vendôme. The very next year, after a hugely successful opening in Paris, Ritz and Escoffier took over the management of the newly built Carlton Hotel in London and formed another company with its board, The Carlton Hotel Company. Marie Louise writes of this time, "During those years César's suit-cases were never completely unpacked; he was always either just arriving from or departing upon some new journey." But despite returning to London less than one year after opening in Paris, the Ritz Paris was truly César Ritz's baby. During the months after its opening he spent much time cultivating a trained staff who would run the hotel as he saw fit in his absence. According to his wife, he even stole employees away from other Paris establishments when he noticed their greatness. When Ritz and Escoffier and some other key employees decamped for London, Marie Louise writes, "Victor Rey had been added to the staff as reception clerk, Gimon was chef and in the dining-room a young, very elegant and marvelously efficient maître d'hôtel, one Olivier, whom we had first seen at the famous Restaurant Paillard, had begun his long and faithful service." It is interesting to note that, although the Place Vendome façade would remain unchanged, the interior of the Paris Ritz was, in large part, conceived purposefully as a counterpoint to the classic European grands hôtels that Ritz had helmed in previous years. For his Paris namesake, Ritz envisioned a distinguished gentlemen's townhouse—elegant and comfortable, yet modern. He told his architect, Charles Mewès, that the Paris Ritz should be the "last word" in modernity, and that it had to be "hygienic, efficient, and beautiful." Ritz and his wife lived in the hotel during its construction, and it was from there that he could supervise even the most minute detail of its completion. He would walk the halls at the end of the day to take stock of what new work had been done. "And Ritz was always pleased," writes his wife. "But never satisfied."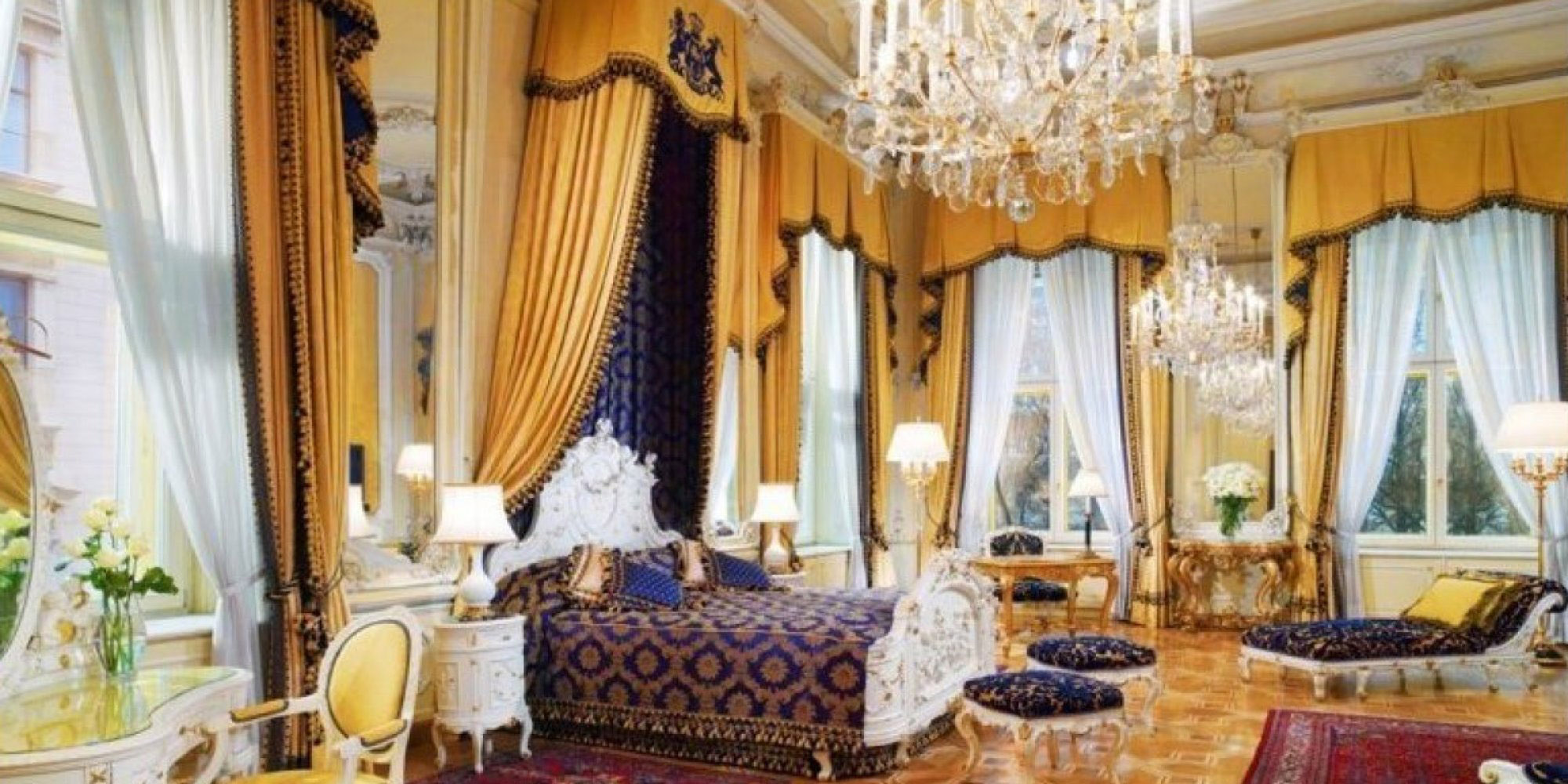 The fact that there is still so much glamour and style associated with the name Ritz can be largely attributed to the Hotel Ritz in Paris and the powerful cultural mythology that it possesses. From the moment it opened, its Place Vendome address has been a revolving door for the rich, famous and powerful, from old Hollywood glamour to industry tycoons to literary giants. Marcel Proust attended the opening gala in 1898. Hemingway wrote novels there and even famously "liberated" the hotel at the end of the Second World War, although this is disputed by some. (The story goes, according to a 2012 Vanity Fair article, that Hemingway, in France as a war correspondent, arrived to the hotel doors in August 1944 with a gun slung over his shoulder, a driver and a few stray soldiers in tow, and immediately headed to the cellar for champagne as the war ended.) F. Scott Fitzgerald also wrote his short stories there, and Coco Chanel moved in to the hotel during the war and stayed until her death almost thirty years later in 1971. Hemingway once wrote of his beloved hotel: "When I dream of afterlife in heaven, the action always takes place in the Paris Ritz." The Paris Ritz is also where Princess Diana was coming from when she died on August 31, 1997. A car driving her and Dodi Al-Fayed, the son of the Ritz's then and current owner, Egyptian businessman Mohamed Al-Fayed, crashed a few kilometers from the hotel's Rue Cambon exit in the Pont d'Alma tunnel.
The hotel was one of Paris's infamous "Palace" addresses until losing that distinction in 2011, prompting a closure in 2012 for extensive renovations. Originally slated for a two-year closure, the restoration had become a three-and-a-half-year project by early 2016, with the hotel set to reopen in March 2016. A YouTube video published in October 2015 proclaims "the countdown has begun." However, the countdown was paused on the morning of January 19. A large fire consumed parts the hotel's seventh floor, attic and roof on the Rue Cambon side, effectively halting renovation operations with more than 100 workers being evacuated from the site. The cause of the fire has not been established as of this writing, nor has a new timeline for the reopening been announced by Ritz. However, according to a recent New York Times article, construction workers for the renovation were back on the job the day after the fire.
Eight years after opening the iconic Paris address, César Ritz opened The Ritz London in 1906. Frenchman Charles Mewès and Englishman Arthur Davis, the same architects who had updated the original 1705 structure in Paris on Place Vendôme, and who had also helped to design the Carlton Hotel in London in 1899, were chosen by Ritz for the job. The London structure is still known today as an architectural gem, built to resemble a block of Parisian apartments with the interior in the style of Louis XVI—which, thanks to Mewès's meticulous eye, evokes the place and era perfectly. Due to César Ritz's already devoted aristocratic following, The Ritz London was a symbol of high society before its doors were opened, even though it was reportedly not very profitable in its early years. Nevertheless, like its Parisian sister, the hotel is awash in cultural myth and charming celebrity anecdotes. The Ritz London's website mentions the fact that Churchill, de Gaulle and Eisenhower met for summit meetings in the hotel's Marie-Antoinette suite during the Second World War. As for Hollywood legends, Charlie Chaplin was once escorted by 40 policemen through the hotel in 1921, and the American actress Tallulah Bankhead famously sipped champagne from her high heel shoe during a press conference at the hotel in the 1950s. Although The Ritz London has changed ownership through the years, it has been privately held since 1995 by The Ellerman Group, a company owned by British brothers David and Frederick Barclay.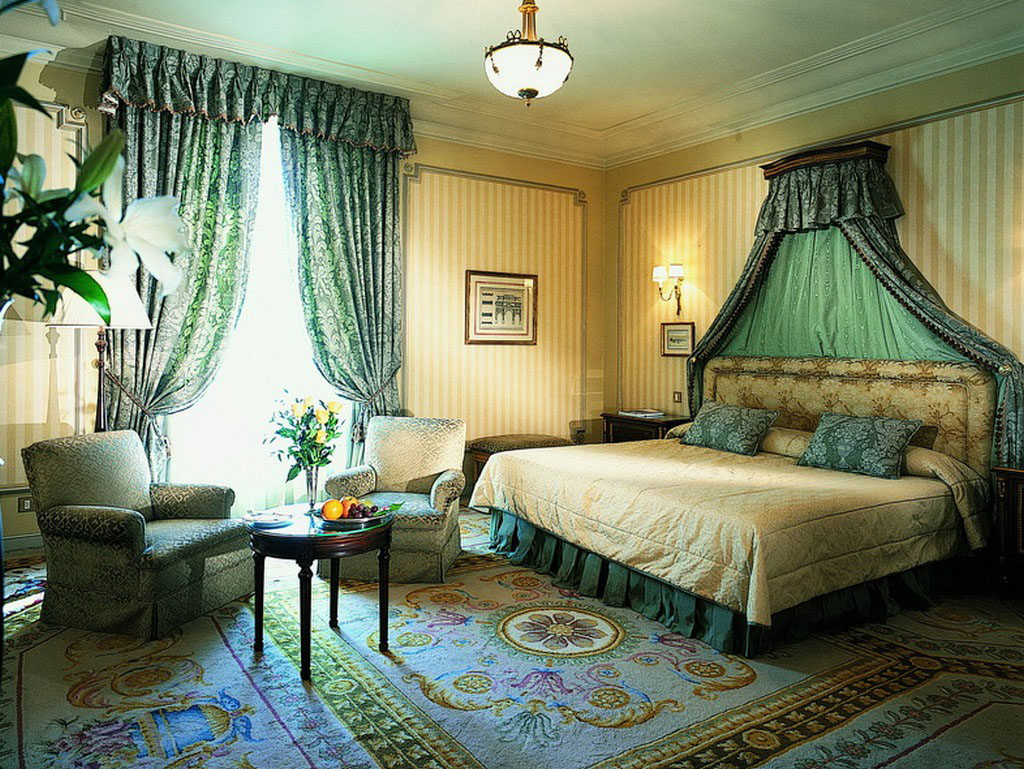 In 1910, just four years after the inauguration of The Ritz London, the Hotel Ritz, Madrid opened its doors. Sadly, Ritz himself was not there to see it; his deteriorating health and mental condition had left him confined to home in the care of his family by that time. The Madrid property was also designed by Charles Mewès, but built under his supervision by Spanish architects Luis de Landecho and Lorenzo Gallego. It is a legendary city landmark known for its noble, expansive architecture and its exquisite interior. Its opening transformed the provincial town of Madrid into a European destination. Like its London predecessor, the Hotel Ritz, Madrid owes some of its success to the sway of royalty, King Alfonso XIII and his Queen Victoria Eugenia having been instrumental in its creation. According to the Hotel Ritz, Madrid's press materials, the young king convinced his aristocratic friends to become involved financially in the project, and he himself become a major shareholder in the hotel's owning company, Ritz Development Company. The hotel's regal birthright paved the way for a fascinating relationship with royalty through the years, its guests including King Juan Carlos and Queen Sofia, the Prince of Wales and Princess Diana, as well as the Duke of Windsor and his Duchess. The Hotel Ritz, Madrid reports that the royal couple, invited by General Franco to come to Spain in the summer of 1940, stayed at the hotel on many occasions, always in the same suites—511 and 512. Prince Rainier of Monaco and Princess Grace began their honeymoon in one of its suites, and the hotel counts Emperor Haile Selassie of Ethiopia as one of its most peculiar royal guests, as it was apparently quite difficult to serve him correctly. (His country's etiquette dictated that nobody could leave his presence showing his or her back, which meant that the staff left him while walking backwards, resulting in a number of falls and crashes.)
The royal following brought with it a certain decorum that seemed to have been enforced more rigorously in Madrid than at the other Ritz properties. The hotel was sold by Ritz Development Company to George Marquet, a Belgian hotelier, in 1932. According Hotel Ritz, Madrid's press archives, under Marquet's ownership, the management imposed a strict set of rules that protected the "intimacy, comfort and tranquility" of their distinguished guests. Those rules effectively set qualifications for their guests—not of wealth, but of background, education and manners. Marquet used these qualifications to code certain guests "NRT"—Not Ritz Types, who were promptly routed to other hotels after being found out. This story trumps that of the Paris Ritz not having a lobby proper, reportedly planned that way by César Ritz himself in order to ensure that non-guests had no place to linger and annoy his glamorous regulars. The Madrid property has changed ownership several times since Marquet's reign, but it has never once been closed in all of its nearly 106 years of existence. In May 2015, Mandarin Oriental announced the acquisition of Hotel Ritz, Madrid in a joint venture with the Olayan Group, although it is still officially called the Hotel Ritz.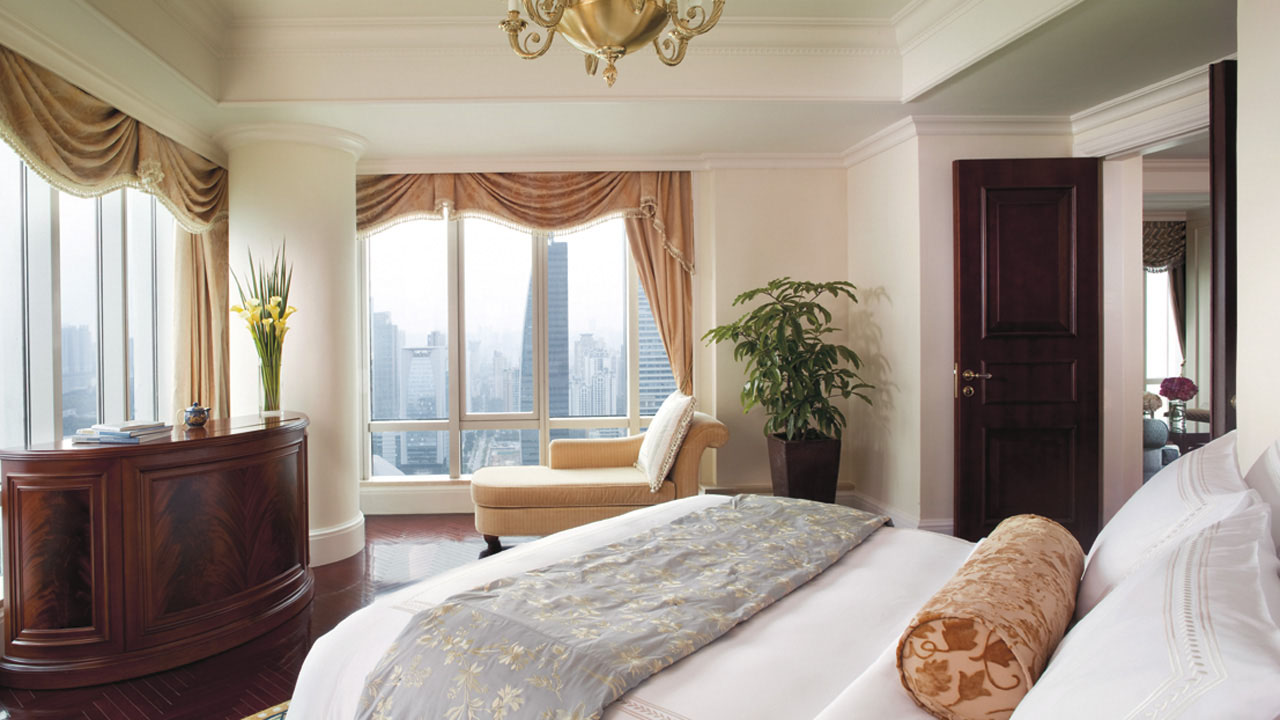 In 1910, as the Madrid hotel opened its doors, plans for a Ritz hotel in Budapest were already underway. In her husband's absence, it was Marie Louise Ritz who oversaw the Hungarian property's adhesion to Ritz standards, even earning a seat on the hotel's board of directors. She was instrumental in keeping the hotelier's legacy alive, working with his companies and partners in order to carry on his dream, and even maintaining a relationship with the owners of first Ritz-Carlton properties in North America. She also sat on the board of the Ritz Paris and oversaw its operations until 1961, when her son Charles Ritz took over. César Ritz died in his native Switzerland in October 1918. His wife was called to his bedside from Paris but was delayed for three days in securing a passport as the war was just nearing its end. She arrived too late. However, according to one source, as César Ritz lay dying, he thought he saw his wife at his side and said "Take care of our daughter". He was speaking about the Ritz Paris.
10 Ritz fun facts 
César Ritz was once granted a private audience with Pope Leo XIII, one of the most important occasions of his life, according to his wife
The original wine cellars of the Ritz Paris were below the Place Vendôme and were apparently so well built they withstood damage in 1912, a year when many other Paris cellars were flooded. However, those cellars held a mere 4,000 bottles, and a reserve cellar that could hold up to 180,000 bottles was purchased for the hotel on rue Lecourbe in the 15th arrondissement on the left bank, just a few kilometers from the hotel.
It was in the auxiliary cellar on rue Lecourbe that the hotel's sommelier stashed the best wines and champagnes when German soldiers marched into the city in June 1940. 200 bottles of those hidden wines were sold in auction by Christies in 2006.
When the Ritz Paris was expanded in 1911, a long corridor, described as "intolerably dull" by Marie Louise Ritz, was needed to join the newly added Cambon building with the main hotel on Place Vendôme. Although he was already retired, it was César Ritz's idea to place well-lit display cases featuring luxury goods along the corridor, to be sponsored by merchants and boutiques, creating a shopping mall in the hotel that still exists today. The idea was to brighten the passage and encourage guests to buy luxury goods, and other hotels soon copied the idea.
The Paris Ritz was the only hotel where Nazi officers lived side by side with French civilians during the German occupation. Hermann Goering took up an entire floor on one side of the hotel, while Coco Chanel lived on the other side.
The Ritz London was one of the first steel-frame structures in London
The name "Ritz-Carlton" is derived from César Ritz's management of his Ritz properties as well as of the Carlton Hotel in London, which he was running when American hoteliers started to take serious interest his hotel business model. Some of the floor plans of the London Carlton were studied and reproduced by the owners of the original New York Ritz-Carlton, opened in 1907.
King Edward VII, at the time the Prince of Wales, reportedly once became stuck in one of the Ritz Paris's bathtubs while bathing with a woman, prompting the hotelier to introduced "king-sized" bathtubs throughout the hotel.
Although the Ritz Paris was considered thoroughly modern, with a private bath in every guestroom, Oscar Wilde didn't appreciate this as much as other guests. He was known to have said, "who wants an immovable washing basin in one's room? I do not."
Ritz chef Auguste Escoffier enjoyed naming dishes after women, and his dessert pêches Melba is one of them, named for Nellie Melba, the Australian opera singer. However, toast Melba, now a well-known item all over the world, was conceived by Escoffier after Marie Louise Ritz complained of her toast not being sliced thin enough. He wanted to call the resulting experiment—bread lightly toasted on both sides then sliced again laterally and re-toasted—toast Marie, but the hotelier's wife found that name "too anonymous" and proposed naming it for Melba after discovering that dry toast figured heavily on the singer's diet when she stayed at the hotel.