Every year on March 8th the world gets together to celebrate International Women's Day. The day serves as a commemoration of all the achievements women have made throughout history - from political to social - and makes a call for gender equality. The growing movement, celebrated since 1909, helps mark the day as a rallying point to build support for women's rights and equal participation in all areas of society.
Here at Hosco, we celebrate strong role models within the hospitality industry. We are devoted on encouraging women, as well as men, to reach leadership positions by showing them the way to success. That is why this year, in honor of Women's History Month, we want to put the spotlight on hospitality professionals and founders who, in their own way, represent what being a female boss is all about.
From a Michelin-starred chef to general managers and C-level executives, we conducted in-depth interviews with 8 successful women as they share with us their unique career paths, daily responsibilities, and challenges, as well as their tips to reach the top. Any professional within the industry can benefit and learn from these inspiring lessons.
Get to know the hospitality women in charge of this month's leadership series below. Stay tuned as we reveal their interviews in the following weeks!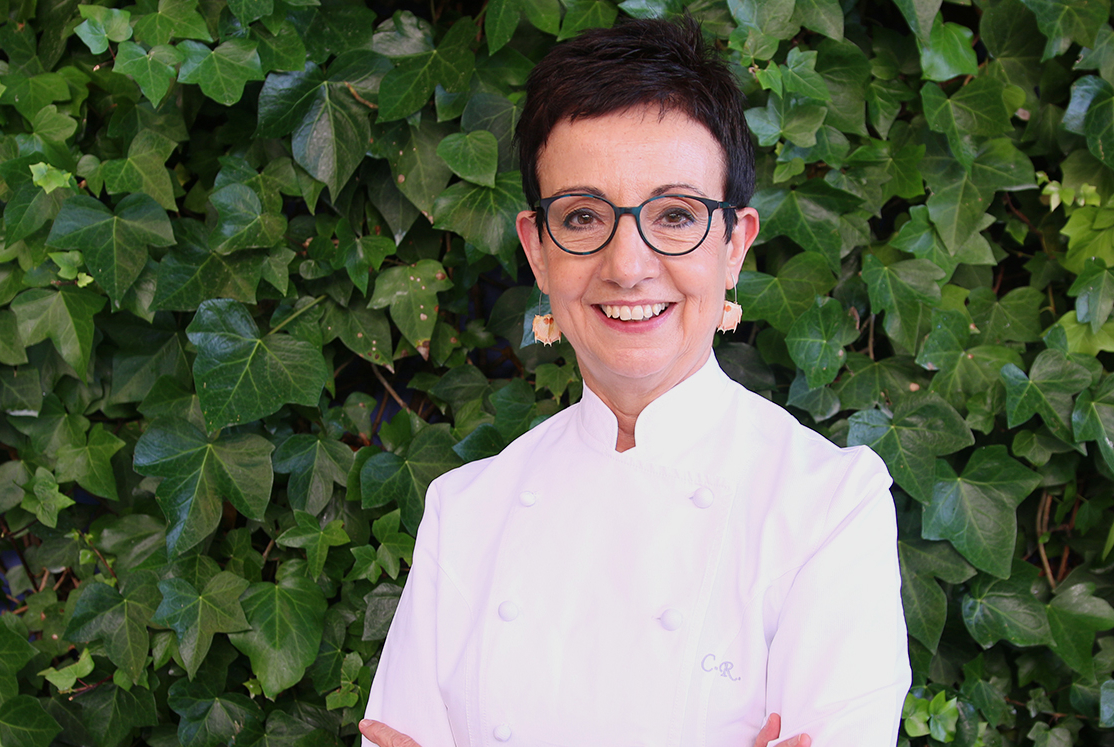 Carme Ruscalleda, Seven-Michelin-starred Chef
"Some women put breaks in their life. The first woman that has to believe in you is yourself."
Raised in a family of farmers, Carme Ruscalleda began cooking when she was a little girl, but she never imagined she would get to where she is today. She was bestowed with three Michelin stars for her restaurant Sant Pau in the beach town of Sant Pol de Mar; two more for her second restaurant of the same name in Tokyo; and another two for her restaurant Moments at the Mandarin Oriental in Barcelona. This makes her one of the few female chefs around the world with seven Michelin stars!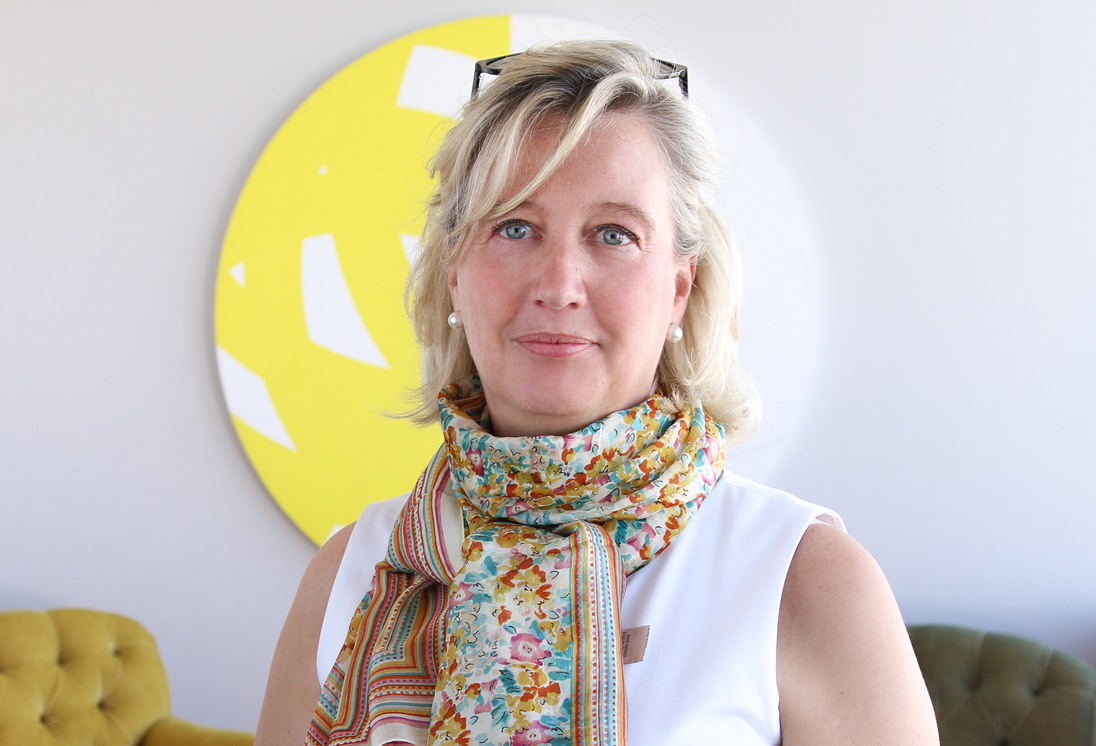 Arantxa Balson, Chief Talent and Culture Officer at AccorHotels
"You need to find out what is your style, who you are, and what your values are."
When Arantxa Balson dreamed about who she wanted to be in the future, she imagined someone that engaged in understanding others, their culture, and languages. After completing her studies in education, business administration, and human resources - between Spain, France, and the United States - she knew she wanted to have a significant job working directly with people. After an extensive and successful career, you can find her now working as the Chief Talent and Culture Officer at AccorHotels.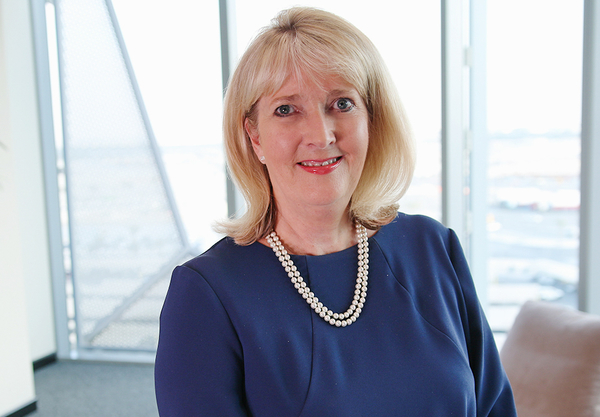 Alison Broadhead, Chief Commercial Officer at Jumeirah Group
"Have that inner confidence that you can succeed on your own strengths. Confidence is important."
Alison Broadhead has over 25 years of experience in the hospitality industry. In 2013, she joined Jumeirah Group as Chief Commercial Officer. Here she manages the design and execution of all commercial activities across the group, including brand marketing, global sales, revenue management, distribution, communication, and public relations. In the 20 year history, Alison was the first female to sit on the executive committee board of the Jumeirah Group.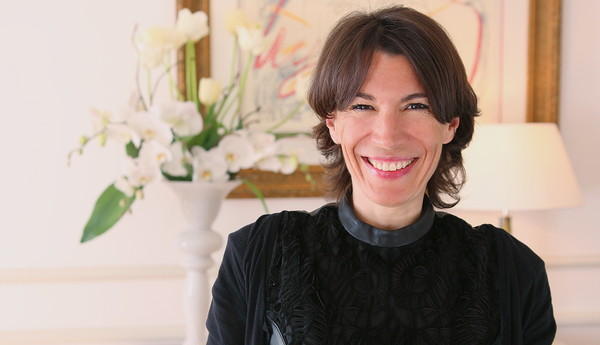 Nathalie Seiler-Hayez, General Manager at the Beau Rivage Palace
"Hospitality is a place where you can express yourself!"
Nathalie Seiler-Hayez is a natural people person who loves to communicate and please. She has more than 20 years of experience working in luxury hotels around the globe, including New York and Paris. Now you can find her making magic as the General Manager for the Beau Rivage Palace in Lausanne, Switzerland.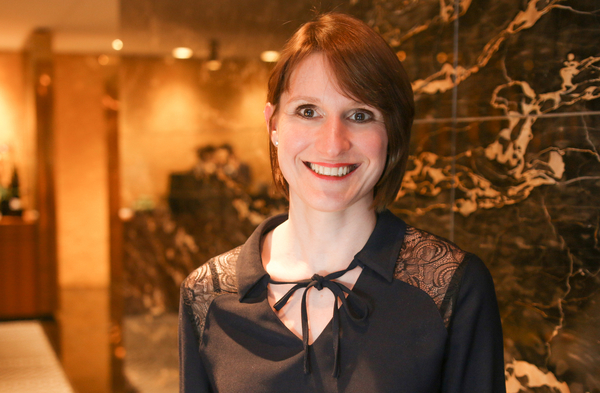 Maud Dick, General Manager at Fraser Suites
"You can follow your dreams, but you need hard work, courage, and networking. You need to create your own opportunities."
Maud Dick got a flair for the world of entrepreneurship at an early age by watching her parents start their own business with just a starting bonus. The trips they took her on - including Asia, the Middle East, and Africa - gave her a real taste for travel, hospitality, and different horizons. She helped open the Fraser Suites in Geneva and has been operating as its General Manager since 2015. At the time, she was part of the very few women leaders in Geneva's hospitality market.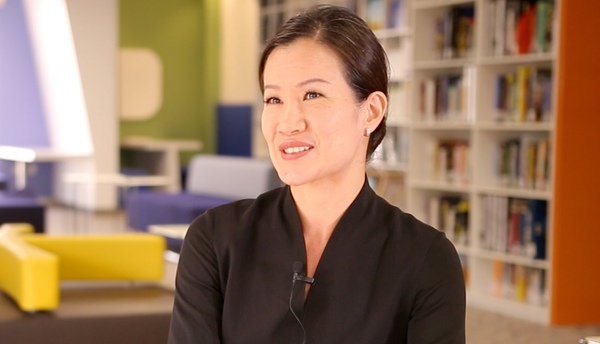 Judy Hou, Managing Director of The Emirates Academy of Hospitality Management
"Don't be afraid to give your best shot. Think about it, reflect on what you want, and be very open about where you want to go."
From part-time waitress to bartender, to managing bars and restaurants in New York City during her time in university, Judy Hou ended up falling in love with the hospitality industry because of its multiculturalism and diversity. But Judy didn't just want to manage restaurants in the Big Apple; she had the ambition to do much more. After completing her studies, Hou moved to the hotel industry and eventually transitioned into the education sector of hospitality. She became the first female CEO of Glion Institute of Higher Education. Currently, you can find her as the Managing Director of The Emirates Academy of Hospitality Management in Dubai.
Susana Marín Coe-Archer, General Manager of Almanac Barcelona
"For me, my most important job is to inspire my team, for them to be excited about giving excellent service."
It was during the 1992 Summer Olympics in Barcelona, helping lost tourists in need of direction, where Susana Marín Coe-Archer discovered her passion for customer satisfaction. After completing her studies in the United States, she began her professional career at the JW Marriott in Texas. Later on, she helped open both the Axel Hotel and The Pulitzer Hotel and served as the General Manager for Casa Camper. Today, you can find her inspiring her team as the General Manager for the Almanac Hotel in Barcelona, Spain.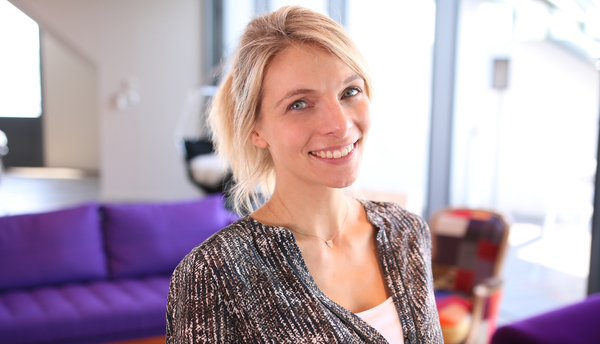 Maud Bailly, Chief Digital Officer of AccorHotels
"Nothing is lineal. We shouldn't get blinded by having a perfect background. A career doesn't have only one right path."
Maud Bailly has had quite an impressive track record throughout her life. After graduating from the Institut d'Etudes Politiques de Paris and the Ecole Nationale d'Administration, she started her career at the Inspection Générale des Finances. However, wanting to learn more about operational businesses, she joined France's public rail operator, SNFC, as the Director of Paris Montparnasse station, and later moved to director of 10.000 train controllers as the Director of Trains. Most impressive, she received a call from the Prime Minister's Office in 2015 appointing her as the head of the Economic Department in Matignon. Now, you can find her as the Chief Digital Officer of AccorHotels, focused on improving the hospitality experience of all their guests.