What you will learn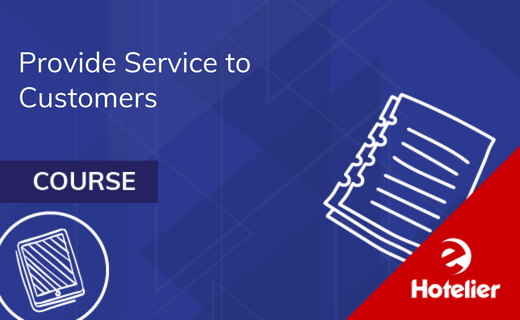 Working in tourism, hospitality and events requires interaction with many other people. As an employee you must be able to work with a wide variety of colleagues, as well as diverse customers. The Provide Service to Customers course applies to all front line personnel dealing with customer and colleagues on a daily basis.
Keep learning. Keep growing.
Discover this selection of interesting courses
We have a range of courses available: from online courses to short courses and master's degrees. Start your search by checking out our most popular courses below.
View all courses
Ready to put your skills into practice?
Here are the latest jobs that match your new skills
View more jobs