What you will learn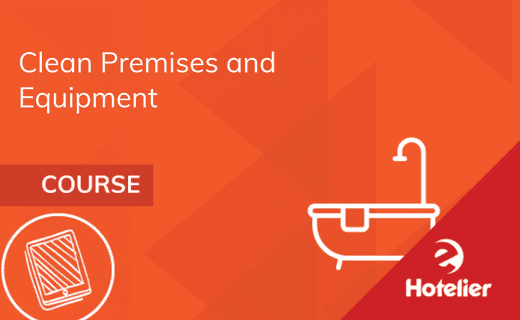 Hospitality enterprises rely on making good impressions on their customers. It is essential to maintain a neat and professional business. In this course you will learn: Types and uses of cleaning equipment and chemicals Appropriate techniques for cleaning various surfaces How to look after your equipment Safe and environmentally friendly work practices This course describes the performance outcomes, skills and knowledge required to carry out general cleaning duties. It requires the ability to set up cleaning equipment and to safely clean premises and equipment using resources efficiently to reduce negative environmental impacts.
Keep learning. Keep growing.
Discover this selection of interesting courses
We have a range of courses available: from online courses to short courses and master's degrees. Start your search by checking out our most popular courses below.
View all courses
Ready to put your skills into practice?
Here are the latest jobs that match your new skills
View more jobs