What you will learn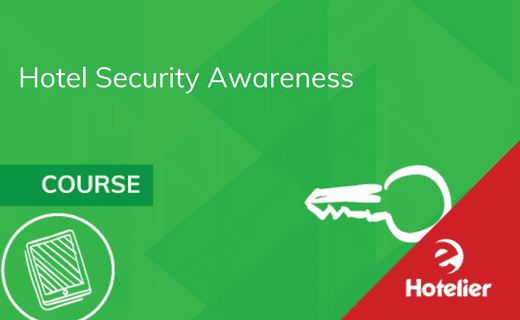 The Hotel Security Awareness course provides all hotel team members withe the fundamental skills to ensure a secure environment for guests and employees. The course covers threats from physical as well as cyber threats in an online format, rich with images, multimedia, case studies and simulations. The See Basic human rights and duty of care Security procedures Suspicious activity Terrorism and active shooter incidents Identity theft and credit card fraud Cyber crime This interactive Online Hotel Security Awareness Course features videos, animations, case studies and exercises so there's something to suit all learning styles. Track your progress online to manage your time and achieve your goals without investing a fortune. This training will also help hotel employees and management with common problems such as crime.
Keep learning. Keep growing.
Discover this selection of interesting courses
We have a range of courses available: from online courses to short courses and master's degrees. Start your search by checking out our most popular courses below.
View all courses
Ready to put your skills into practice?
Here are the latest jobs that match your new skills
View more jobs